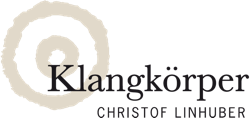 Monochord Table Intens
The "half-open" body is placed on a stable rack (similarly to "Big Mom") and has a surface area of ​​about 200 x 70 cm; lying surface is made of ash-, cherry wood or resonance spruce; rack and body frame are made of solid ash-, elm-, cherry- or walnut wood. Width, length and height can be changed if desired; electronically controlled height adjustment can be fitted to the corresponding rack.
The instrument is attuned to C# (3 double C#, 10 C#, 8 G#, 22 C# minor + 4 Tambura strings). The transmission of sound to the lying surface is impressively powerful, precise and sophisticated. Thanks to the special design, the transmission of sound is particularly intense. In this way, it offers a tremendously wide range of dynamics and sound designs, which can be highly effective in therapeutic treatments.