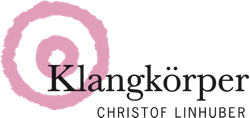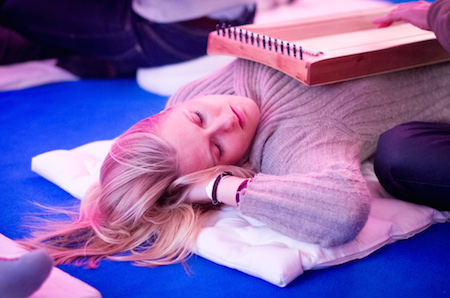 Experience Bliss Through Sound
Sound is the Language of the Soul
Harmonising sounds of the body monochord, together with tones sang from the heart (Heart Songs) by Jula lead us into the depths of our soul spaces and into a deep letting go.
There, beyond all words, the cosmic order of tones brings about healing impulses.
Even if you come with a personal theme, the sound vibrations can induce at least a new perspective, and maybe even a solution.
In this workshop you will be empathetically guided to play body monochords for each other (no previous musical knowledge required!).
Together we create a space of inner peace and allow for a new encounter with ourselves.
Singing From the Heart
Jula and Christof look forward to unite with you in joint mantra singing and to touch oneness.
Let yourself be touched by the sound vibrations and discover your heart's voice.
A mantra evening to sing along, to dip, to embrace, to become one and/or simply to feel joy…
Jula and Christof create beautiful sound spaces with voice and various instruments such as guitar, accordion, drums and body monochords.
Tune (yourself) in and experience connectedness with yourself and the music.
No prior experience necessary. Everyone is warmly welcome to join and to sing!
We look forward to being with you!
A Transformational Journey With Gong Sounds
An intensive sound journey with gongs, voice and monochord. Archaic gong sounds unfold their transformative powers and create a vibrant field for internal changes. The gong gives a sign, it heralds change that is about to happen.
In a sense, this is a profound shamanic journey. It is good to be ready for the inner change that wants to happen now. It is good to immerse oneself lovingly and innocently in the cleansing power of these sounds.
After the gong sounds, gentle, supporting, embracing monochord and body monochord sounds, and the voice pave the path for new peace to enter. A powerful journey that can allow for new powers to flow.
Individual sessions to enjoy yourself (or as a gift voucher)...
You can benefit from this sound experience for deep relaxation or to work on a specific topic.
Heart Songs & Monochord Table
Jula with the Heart Songs and Christof with the monochord table offer sound massage sessions that touch the deepest layers of being. They activate deep regenerative processes and open as yet unknown doors to your inner self.
Experience sound in its pure form on the monochord table together with Christof and Jula. Through the euphony that powerfully touches every single cell your body is vibrated into its very own harmony...
Both sound experiences can be booked with a partner. It is a unique experience for couples, parents with a child, partners. Immerse into the sound and discover yourself anew while feeling the deep connectedness with the other. For this, two monochord tables are placed side by side to allow you to share this powerful experience.
A Heart Song session with Jula only or with Jula and Christof together is also possible.
Thank you for your inquiry for further information … or for taking a look at our work at http://www.klangkoerper.de/termine.html
Jula Birke is a classically trained singer with a wonderful voice that deeply touches the heart and speaks to it. She lovingly shares her extensive experience with voice and body awareness in yoga lessons, concerts, individual sessions and workshops.
Christof Linhuber designs and builds monochords, body monochords and monochord tables, and forges gongs for over 20 years. He is a trained music and sound trance therapist and guides those who come to him through deep layers of experience on the path to soul and spiritual wholeness.